Acme is a proud partner of HP & HPE
Acme is  honored to be partnered with such an amazing corporations like HP & HPE. These corporations aim to always keep their technology advancing as they know people forever are too. They plan to keep people amazed with technology that keeps evolving and only makes life better and easier for every business or person using their technology. By partnering and offfering HP & HPE products here at Acme we feel safe to say we are offering the best products in the market for our customers, which will be backed by us to perform and be protected the best the products possibly can. For more information on HP & HPE check out HP's Products Overview & HPE's Products Overview.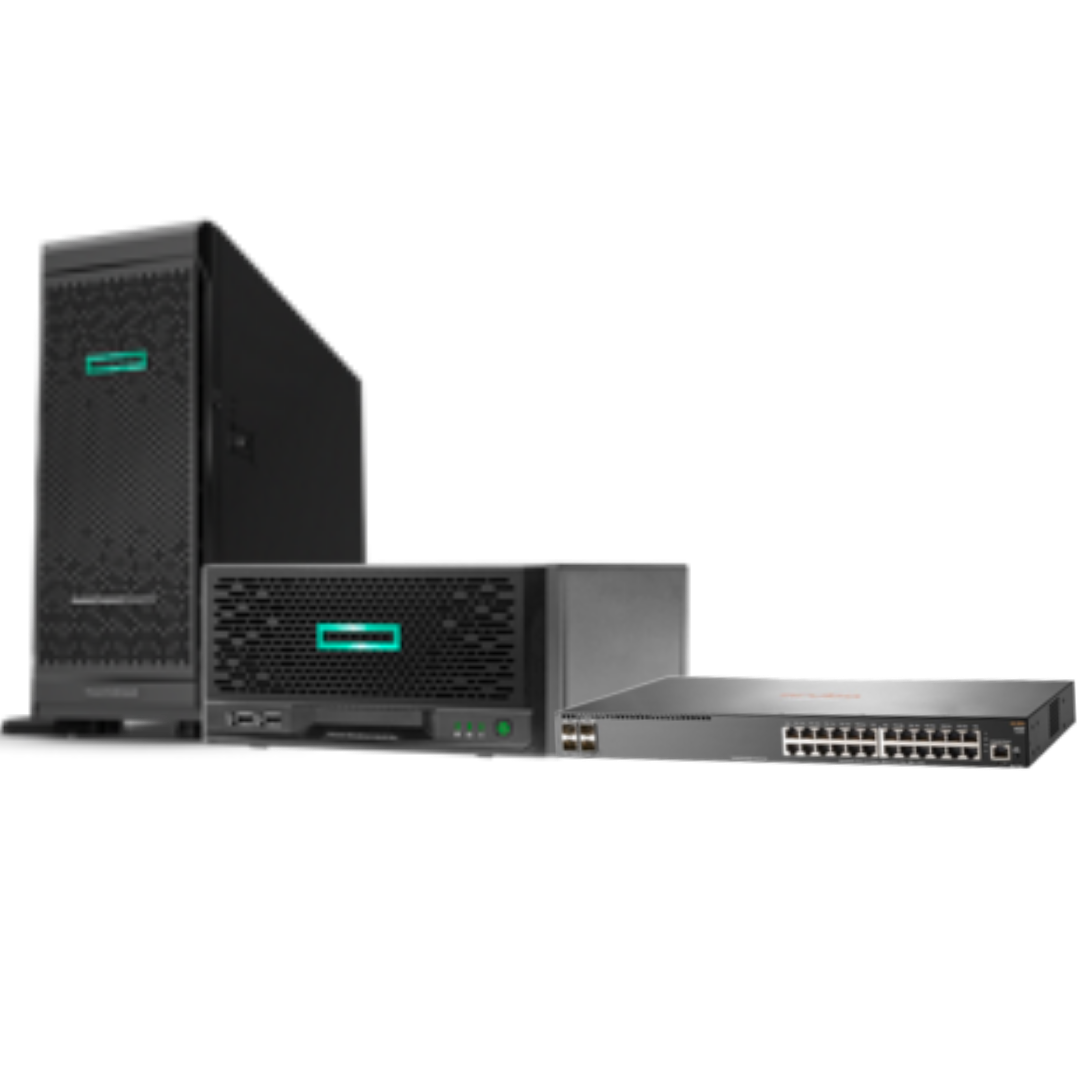 HP & HPE Servers
Overview
HP & HPE's collection and range of products and solutions work for any small to large size business in just the particular way they want and need. The HPE ProLiant servers are the simplest to install and command/preserve though its whole life span. When it comes to these servers, they are incomparable in dependability, accessibility, and flexibility. These new solutions HP & HPE have developed particularly with you in mind. Providing you with quick installment and easy operation all at an affordable price so you can appreciate the industry's most safe and secure servers, the HPE ProLiant Gen10. With these HP & HPE servers your businesses attention can return to moving forward with success and have no more worries about its server's protection capability. For more information on what HP & HPE servers we offer and install check out HPE's Servers and Server Systems & HP's Servers, Storage and Networking.
HP Desktop Computers & All-in-ones
Overview
HP desktops are designed for a customizable, simplified workspace, giving your team the most productive and comfortable work experience possible – wherever that work may be. Desktops and all-in-ones are capable of packing in more hardware for a reliably efficient performance, every time you power on. Check out the feautures they include below, and for more information on what HP desktops and all-in-ones we offer and install check out HP Desktop Computers.
Features:
Windows 11 Pro – Be proactive in any situation with Windows 11 Pro and powerful security, collaboration, and connectivity features from HP.
 Processor – Speed with an 11th Gen Intel® CoreTM 6 processor that lets you launch, create, and connect quickly and reliably.
HP Extended Range Wireless LAN – Improve range of connectivity in crowded wireless environments with HP Extended Range Wireless LAN.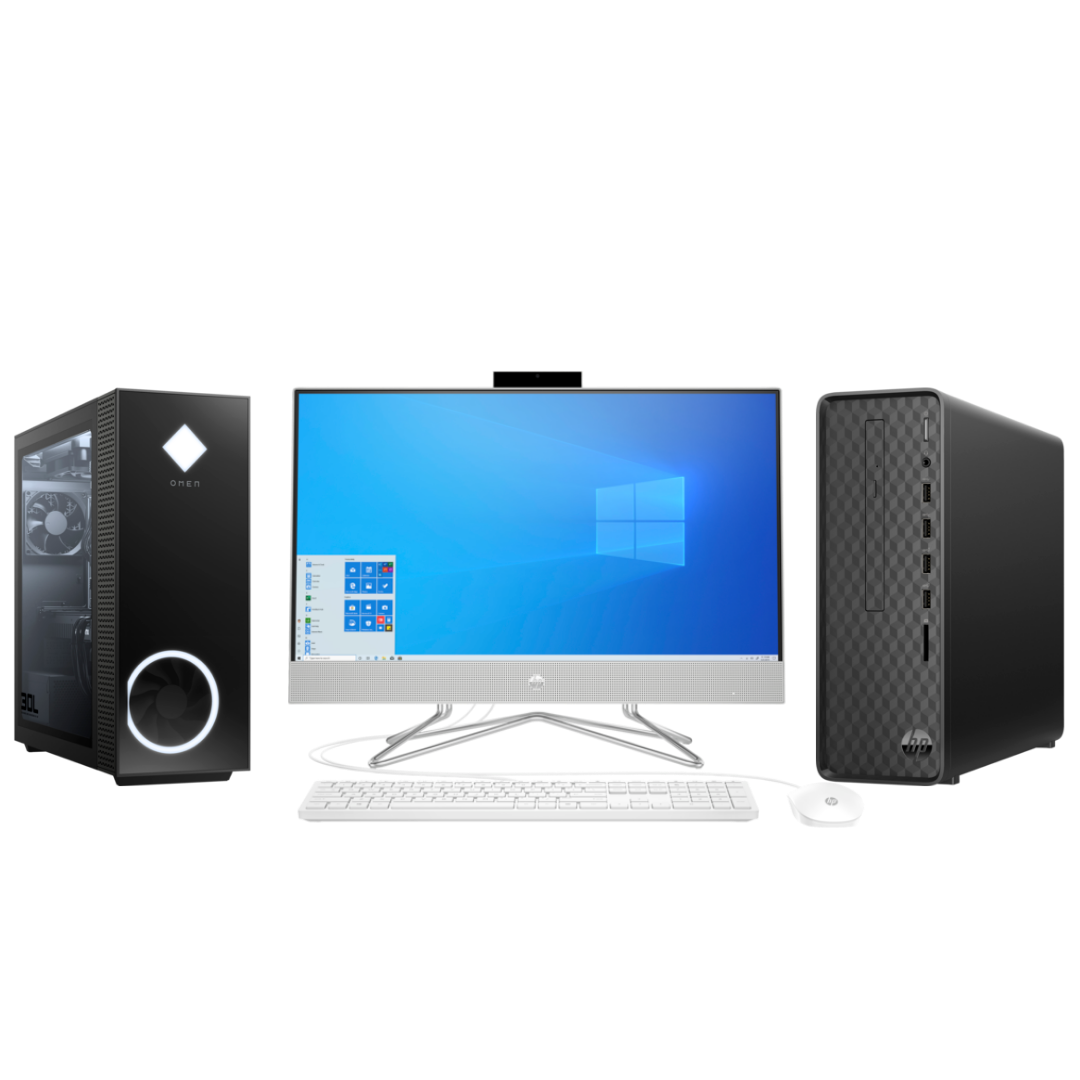 Reliability – Rest easy with a PC that undergoes the HP Total Test Process and MIL-STD 810 testing.
HP Sure Sense – Prevent attacks by never-before-seen malware by harnessing the power of AI deep learning.
 Sustainability – These PCs include ocean-bound plastics in the speaker enclosure, they are ENERGY STAR® certified and EPEAT® registered in 19 countries.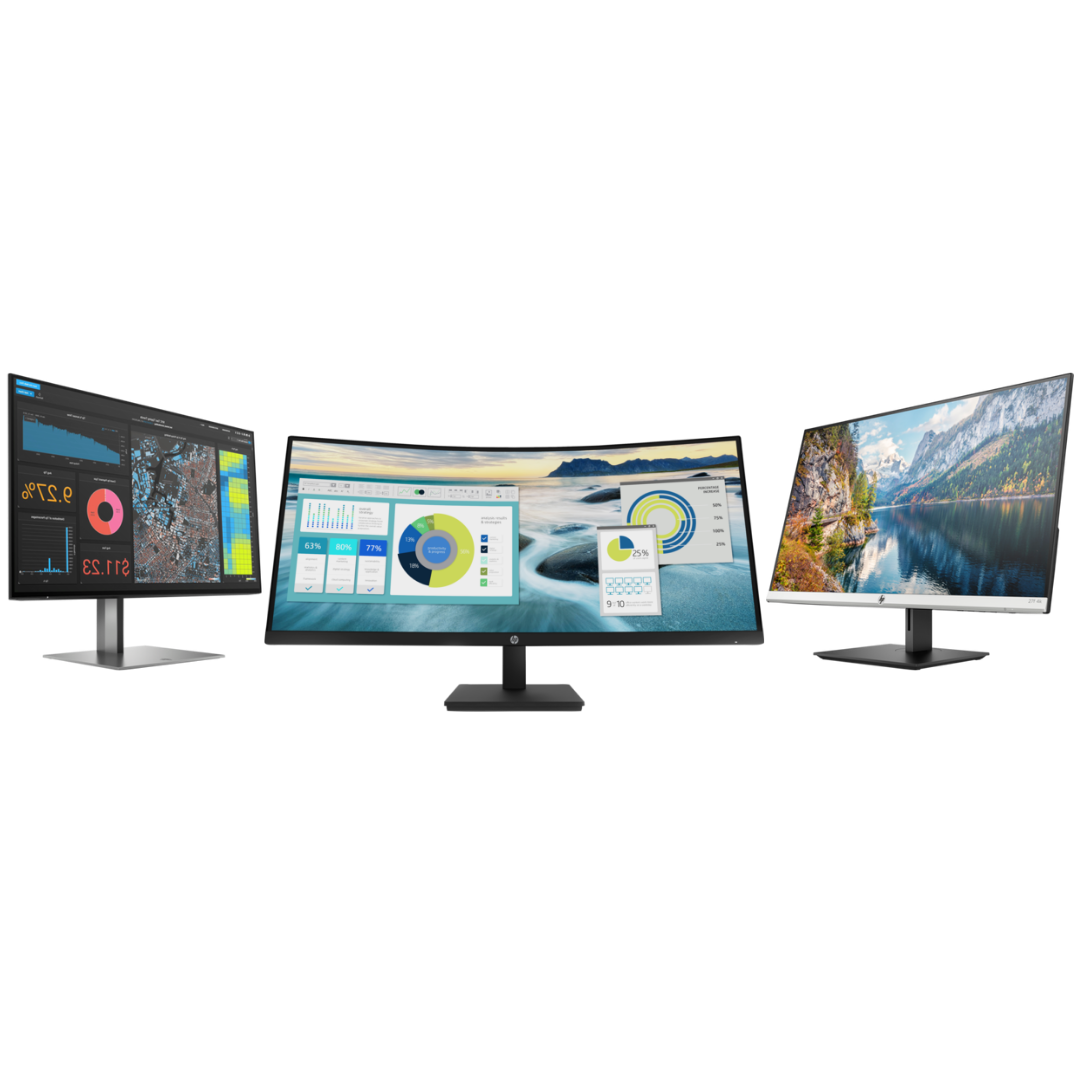 HP Monitors
Overview
HP Monitors include everything you could ever need in a monitor from a large 4K screen to dual monitors to built-in mic and camera. They also offer cutting edge performance with their high-resolution monitors that go up to 4K and provide more pixels, crisper images, and more spreadsheet columns for increased data viewing. The HP monitors are simply the best and even if you're not someone who likes dual screens, they have an ultrawide 43" curved monitor which can increase productivity by up to 33% over a laptop. With an HP monitor all your screen needs will be covered and more, whether you are working at the office or from home with monitors that include integrated mic, speaker and pop-up webcam that can retract when not in use. For more information on what HP monitors we offer and install check out HP Monitors and Accessories.
We're Here To Help!
Contact us:
Office
313 West State Street
Olean, NY 14760
Hours
M-F: 8am – 10pm
S-S: Closed